Events
Spectacular shows & entertaining
events to mesmerise and dazzle
you and your guests.
Presenting Belly Dancing Saturday nights 7:00 pm at the beautiful Mecca Bah Middle Eastern Restaurant Hope Island.
Bookings essential: (07) 2111 2260 | Address: 10 Santa Barbara Rd. Hope Island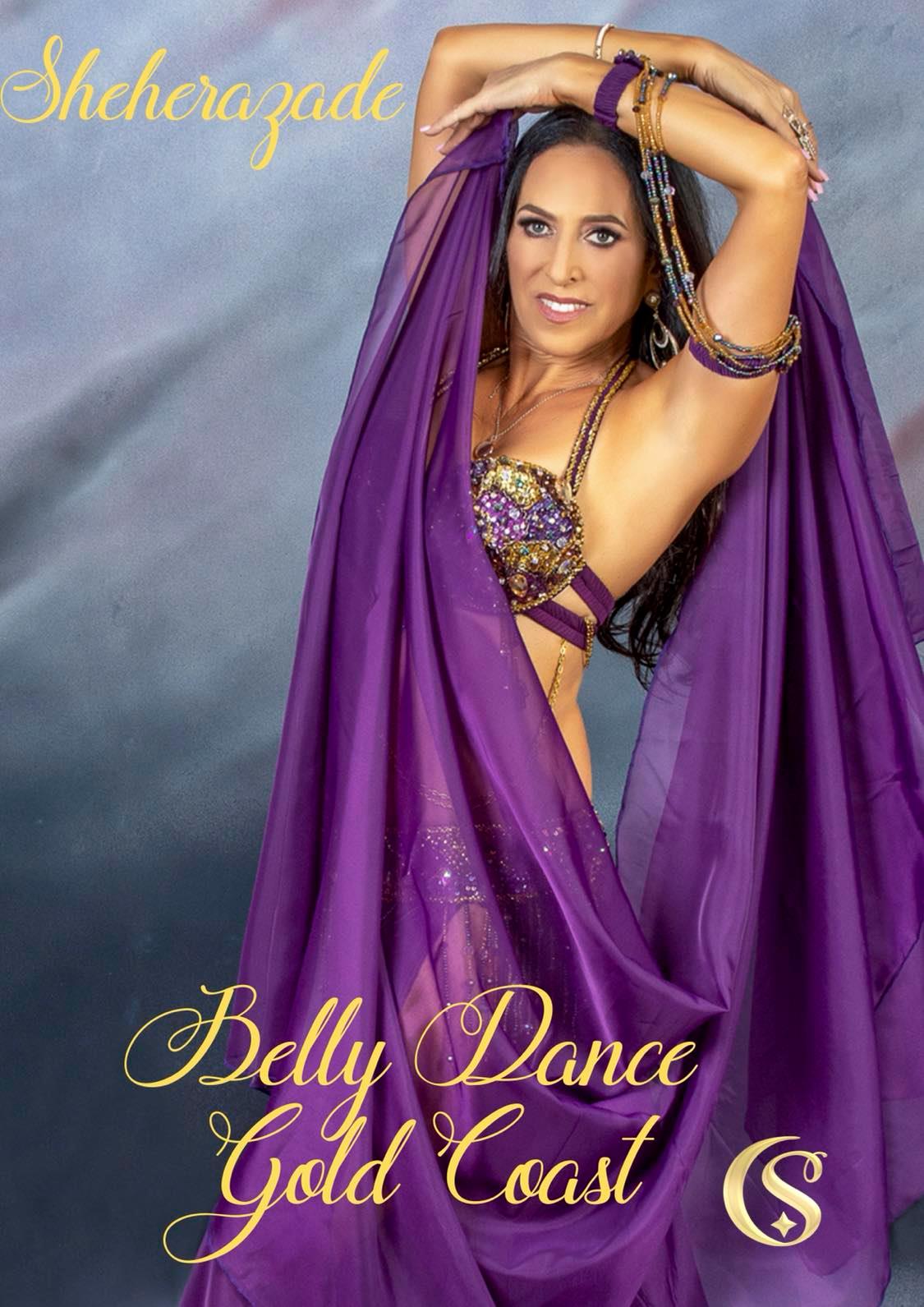 "I started classes with Shira a few months ago, as a friend had told me it might help with some structural issues.
I am over 50 and have one hip that gets very stiff -my osteopath has spent a lot of years wrenching it back into place whenever it goes out.
Belly dance has been amazing for loosening up the stiffness in my hips & lumbar region and I've also found that it's great for relaxing the muscle tension that builds up in my spine around it.
The dance moves are very 'soft' and I've found that if I'm feeling tense and my muscles are starting to seize up,
I wake up the day after class and the tension has melted away. It's very relaxing.
Over the years I have done Iyengar yoga and pilates to help with this & while it's helped, the belly-dance moves
have been much more effective at increasing movement and flexibility in my hips.
Shira is a great teacher and a beautiful spirit. Class is a lot of fun and I am really impressed at the core-strength that it is building. I wish I'd found her ten years ago as I'm sure it would have helped with the hormonal muscle tension that seems to accompany that perimenopausal phase."
Sarah P
"Shira was humbled to have been invited to be part of the 2022 Elvis movie production as one of the belly dancers in the carnival scene alongside her troupe member Rachel.
She was involved in filming over a number of days and took pride in being part of such an epic film. The image pictured is the costume worn in the film, made by Helene Bellydance Couture.
(Please note this photo is not taken during the production of the Elvis movie)"
Follow us for up to date event information